Removalists Botany
Botany Removals You Can Trust
ALWAYS MOVING STUFF
Sydney Removalists Eastern Suburbs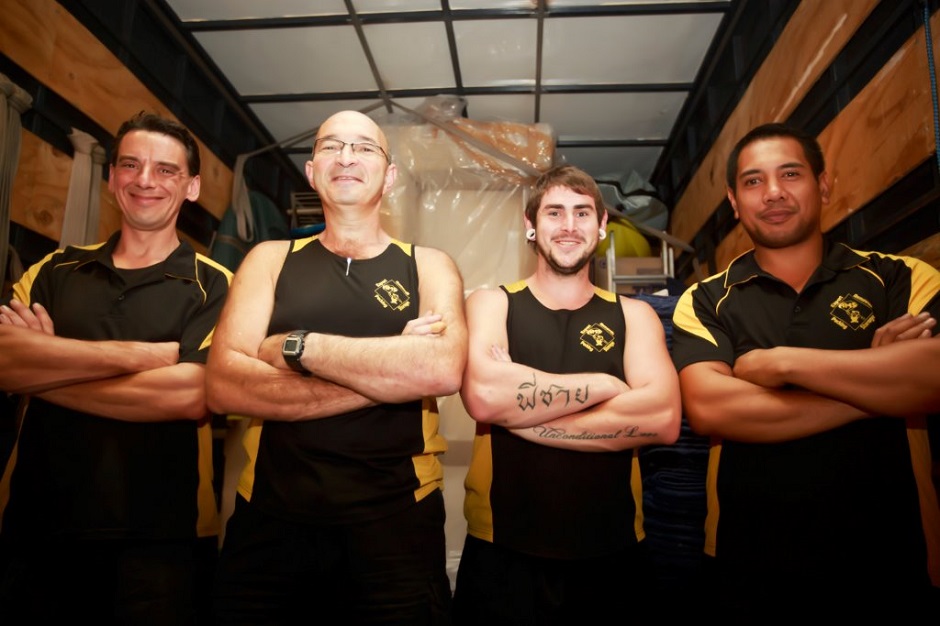 Make us your Botany Removalists. Always Moving Stuff are the BEST in the business.
Removals Botany Monthly Special
You only start paying for our removal service when we arrive.
Botany NSW 2019, Australia
Removalists Botany are Always Moving Stuff. We have been operating this business for more than 25 years. This does not include the experience, Joe picked up working in different organisation and being the son of a Removalist business which started in 1962. Joe from Always Moving knows what hard work is all about.
"I like to give my customers the best possible moving in and out experience", says Joe. We only use professional removalists who will only do the right thing by you. From the start of the job to the finish, I will be there to assist. Our expert removalists botany also handle antiques, antique furniture and fine arts. We can also provide safe & dry storage solutions for any period of time in our own warehouse, located within 5 minutes drive from Botany.
High Rise Boom Botany
Overs the years like in other suburbs, botany is not exception. The border suburbs to the Mascot area has seen a modern high rise boom. Years ago you could just move in and out of a home unit block without giving much prior warning to the building manager. These days it is not the same.
Things to organise moving in and out Botany
We suggest to read your lease where it should specify how many times in 1 day you are allowed to use the lift for transporting goods without permission. For the purpose of moving in or out you will need to book the lift since you will be using the it for heavy goods more than just a few times. Even if you don't need permission most lifts these days need special pads made to measure for that lift. It is wise to find out how to get some supplied by the executive committee.
In high rise blocks you are going to need to organise access to the lift to move furniture, boxes and appliances. The botany building manager needs to be notified so they can supply pads to protect the interior of the lift. Everybody who has been in a lift is aware in most cases of mirrors being provided. Does anybody know why lifts have mirrors? This is expensive glass which needs to be protected. You don't want to break it. If you don't know how to move your own furniture in a careful and responsible way, you will only cause damage to yourself and the surrounding common property. Always moving employs also local Botany removalists you can trust, and who will take out the danger of you moving goods yourself.
Household & Office Removals
Specialise in smaller jobs
Transport for Retail and Manufacturing
Taxi truck service with driver
Antique & Artwork Removals
Pensioner Discounts Available
Alarmed Secured Storage
Fully Equipped Furniture Vans
25yrs Experience
Household & Office Removals
Specialise in smaller jobs
Transport for Retail and Manufacturing
Taxi truck service with driver
Antique & Artwork Removals
Pensioner Discounts Available
Alarmed Secured Storage
Fully Equipped Furniture Vans
25yrs Experience
0418 248 378 © All Rights Reserved – Always Moving Stuff are a Botany Removals mover