Removalists Alexandria
Alexandria Removals You Can Trust
ALWAYS MOVING STUFF
Sydney Removalists Eastern Suburbs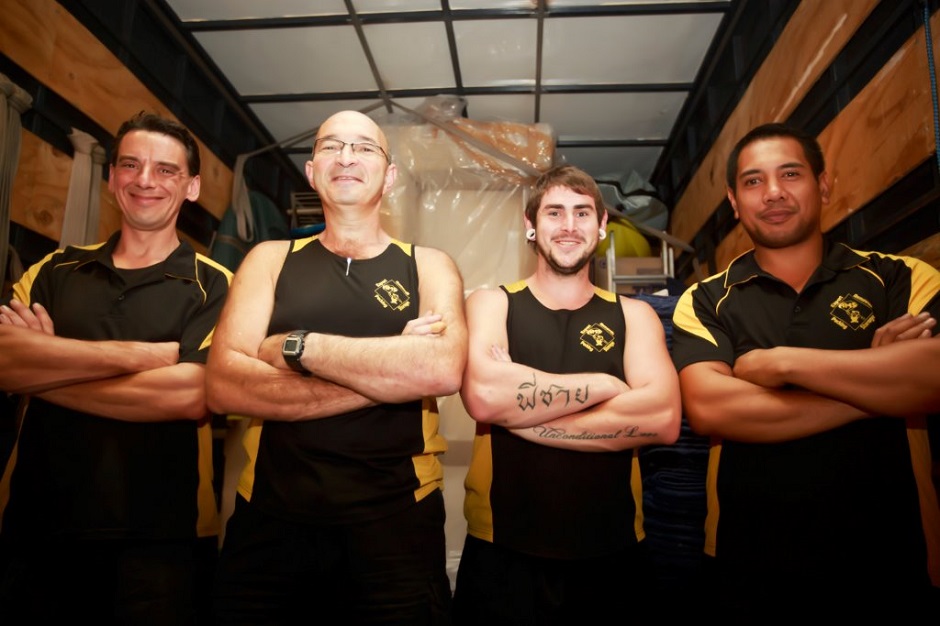 Make us your Alexandria Removalists. Always Moving Stuff are the BEST in the business.
Removals Alexandria Monthly Special
You only start paying for our removal service when we arrive.
Alexandria NSW 2015, Australia
Always Moving Stuff are Alexandria Removalists which provide removals from Alexandria to any other place in Sydney or interstate. We have been around for over 25 years. We use only experienced removals staff who know how to work as a team. Our removalists understand the importance of giving you the best possible relocation service from start to finish.
Moving can be quite a stressful event when not planned in the correct manner. Always Moving Stuff will provide customers many years of our professionalism and experience at no extra cost. We will let you know, how you are able to get the best value when relocating to a new location. We can also move your furniture and office furniture into the Alexandria area. Actually we can move it to any location which you are moving in or out of. Don't forget to ask about our various storage options on our premises located in the vicinity of Alexandria.
There are many steps along the way for a successful move. On the way we are going to suggest some important aspects which you need to be aware.
Knowing the days and times which you are able to move out and in, well in advance:
Living in a house gives you the freedom of being able to vacate a property without having to ask permission. Occupiers of units in a 'Strata management scheme and 'Company title blocks' may need to inform the executive committee well in advance. We recommend that you read and understand the strata by-laws. Each strata block in the Alexandria area is not going to be the same.  Ask first and then organise, please don't assume. Speak to your strata manager, building manager or real estate agent for properties rented. You may have to get in contact with the executive committee of the building. The strata manager may notify the executive committee to make arrangements for one of their members to be present at the time of vacating or moving in. This does not guarantee that a member will be present. Removalists or who ever is assigned to assist can start the moving process across common property within normal business hours. This would be 7am on most days except Sundays. Moving in to a new strata block should be finished by a reasonable time.
Common property laws in relationship to moving furniture and large objects:
Owners, Occupiers or staff employed by any of the previous may not be allowed to move on common property furniture or large objects including appliances without the correct authorisation as specified above. The best is a letter of authorization from the executive committee. Most of the time you will find it to be a verbal agreement. In this situation, know who you spoke to and have as much as possible documented.
Respecting the spaces of Occupiers & Removalists Common Property & Public Alexandria Areas:
The whole idea is that both the removalists and occupiers need to respect the spaces especially on common property and in public areas. Removalists should not park their vans across driveways blocking cars from exiting the property. Residents need to be informed in advance and suitable parking requirements prior need to be arranged. Inside buildings, removalists should not start to transport big items of furniture when they see another person walking up or down the stairway. Occupiers of other lots need to respect and not interfere with the space required by the removalists to do their job in the safest manner possible.
Your Removalist Alexandria should be reputable providing you with a spot on quote:
Always Moving Stuff understands the needs and wants of our customers. Our business is continually expanding in a competitive market. We are a customer focused business who rely on what other people tell their colleagues and friends. Yes, recommendations is our best source of continual business from other Alexandria and surrounding customers. Let us give you a spot on quote. You will pay less with Always Moving Stuff than companies who quote ridiculous low rates in order to get the job and then finish it with the all excuses of the high price. They will even call you after loading to notify you of extra payment before they can place the items or furniture at the new location. The low rates become very expensive due to all the extras which they did not tell you about. Don't get caught out.  Research and read reviews if you are searching for cheap removals Alexandria.
Household & Office Removals
Specialise in smaller jobs
Transport for Retail and Manufacturing
Taxi truck service with driver
Antique & Artwork Removals
Pensioner Discounts Available
Alarmed Secured Storage
Fully Equipped Furniture Vans
25yrs Experience
Household & Office Removals
Specialise in smaller jobs
Transport for Retail and Manufacturing
Taxi truck service with driver
Antique & Artwork Removals
Pensioner Discounts Available
Alarmed Secured Storage
Fully Equipped Furniture Vans
25yrs Experience
© All Rights Reserved – Always Moving Stuff are Alexandria Removals experts